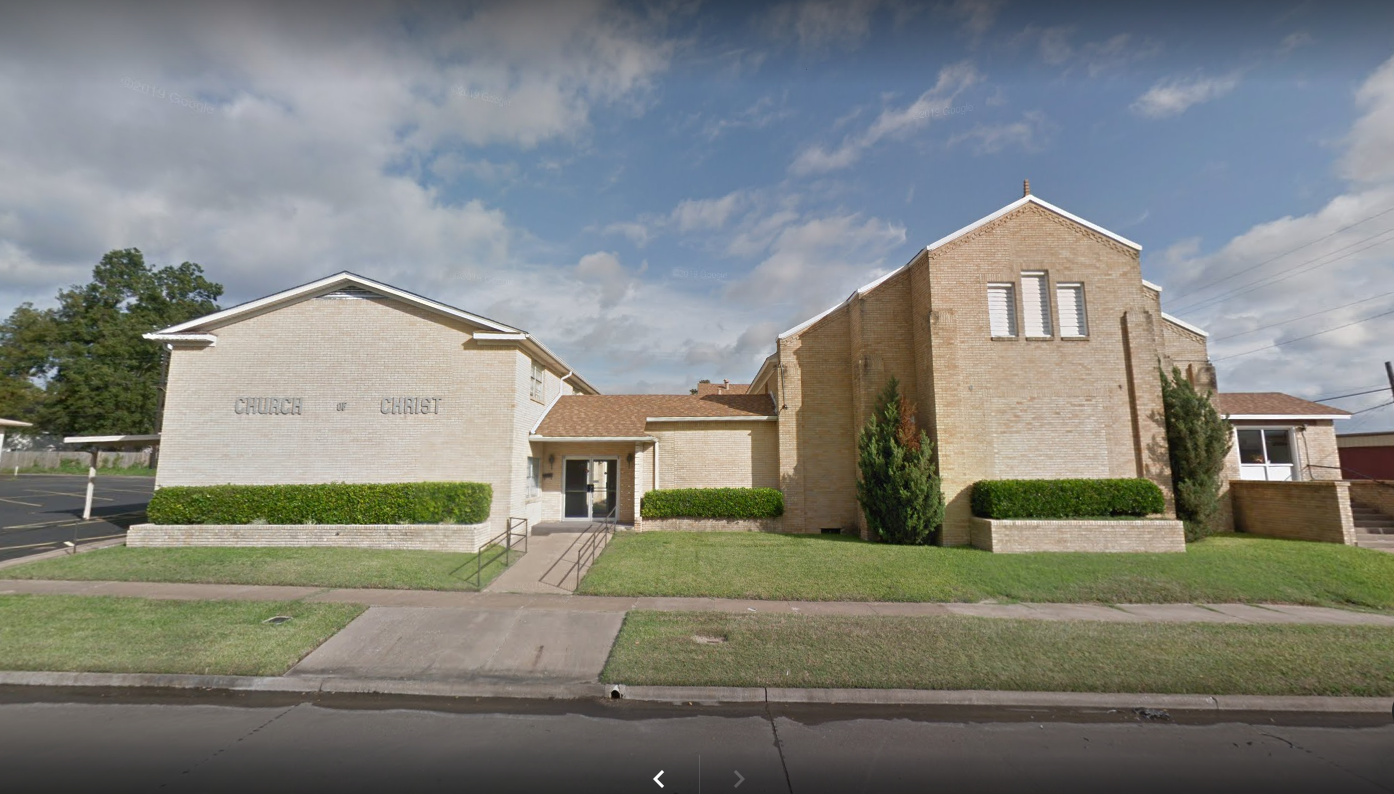 Short History of the Central Church of Christ
In 1903, a gospel meeting was held in the 600 block of west Main St. in Denison. From this beginning, the first congregation of the church was formed with about 125 members. Through their work, a church building was erected at Armstrong and Hull where they met until their building was destroyed by fire in February 1942. The services were held in the American Legion building until a more permanent site could be selected. Some of the members didn't want to meet in the American Legion building and they chose another meeting place. They later rebuild the Armstrong building.
In 1943, after much thought and prayer, the elders purchased a lot at the corner of Mirick and Crawford and set about erecting a building. Their efforts were hindered by the fact that World War II was in progress and getting the necessary building materials required a lot of red tape. Failing to get the needed building priority for the new materials the members bought old houses and barns until enough usable material could be salvaged to erect the building. The first service was held in this building, the Central church of Christ, in August 1944. The first minister was Austin Siburt and F.w. Irwin. A.P. Sims and J.H. Kent served the congregation as elders. In 1962 an extensive remodeling program added an educational building and remodeled auditorium which could accommodate 480 people. Later Parking lots were acquired for off-street parking and a van served as transportation for members needing a ride to services.